"The neuroscience behind this training will blow your mind!" – Keri Sawyer
"I used to struggle with explaining how play therapy "works" to fathers who were more "left brain" (e.g., Lawyers, accountants, Google employees, etc). But that's not an issue for me anymore. Lisa taught me how to work with resistant fathers so they can confidently "buy" into the play therapy process!" – Susan Stutzman
In this thought-provoking yet practical workshop, participants will explore what it really takes to partner with parents. They will have the opportunity to understand how to have a successful intake session setting the stage for a higher level of investment and commitment, how to communicate to parents so that they understand what play therapy is and how it works, how to translate what is happening in the playroom so that parents understand how the goals are being worked on, what to do with resistant parents and what to do when parents just want to drop their child off to be "fixed".
Through new skills, insights and a framework rooted in relationship theory, therapists are guaranteed to leave feeling inspired to work with parents.
This course helps play therapists strengthen their work with parents so they can: 
Get More Clients

Understand the Parent's Brain

Be More Authentic with Parents

Have Successful Parent Intakes

Level-Up Their Parent Coaching Skills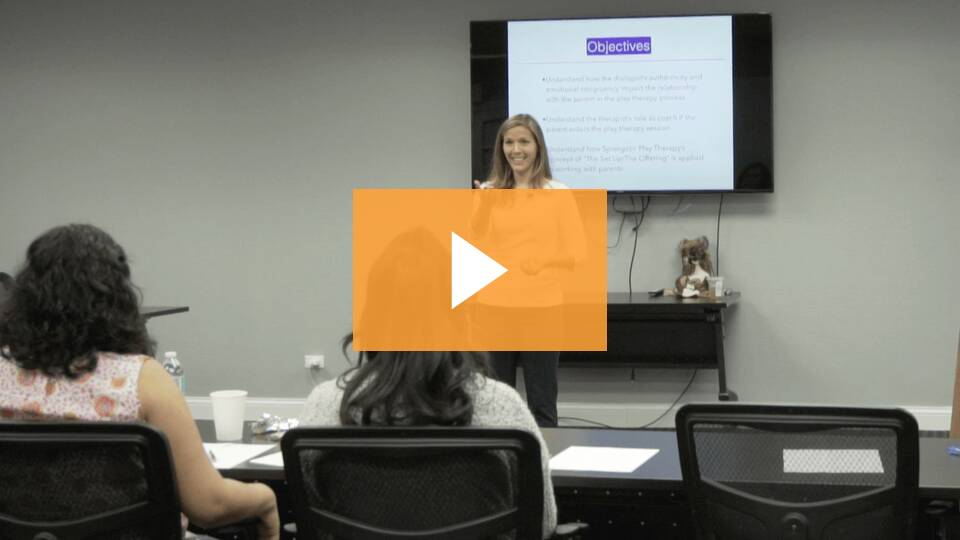 Please see course details below. For a list of all available products, please go here.